Orange County Criminal Defense Attorney Law Firm serves all those who are charged with a crime in Orange County, CA. Daryl Anthony, Attorney at Law, has a legal background, unlike many attorneys serving the State of California. His defense strategies come from extensive experience as both a defense counsel and a prosecutor's perspective. Daryl Anthony is prepared and ready to handle any criminal charges from the state level to the federal level.
Using our expertise and experience in criminal defense, our law firm successfully defends those finding themselves in complex legal situations and will even handle your case if you are visiting Orange County from out-of-state and get accused of committing a crime.
Orange County Criminal Defense Attorney has reason to celebrate a successful career as he has tried numerous jury trials with favorable verdicts, which resulted in our clients receiving dismissals and reduction of charges. We have spared defendants from having criminal records that would result in life-altering changes such as not being able to find reasonable employment or not being accepted for financial opportunities.
Our record for negotiating the disposition of cases is one of the highest in the state. We have earned our clients' credit for time served' in dispositions, private jail placements, secured home confinement with an ankle bracelet monitoring to help our clients avoid jail time. Our firm has also had a high success rate in having his clients enter a day for day credit in residential drug and rehab programs to avoid jail time, and worked with the judges to allow work furlough releases so that offenders can keep their present employment.
Working with Orange County Criminal Defense Attorney Law Firm to fight criminal charges is your best chance of having a sentence reduced or dismissed. We have successfully been able to terminate protective orders, defend those accused of domestic violence. Our firm has helped clients to retain their driving privileges by attending court proceedings with them as well as assisting them through their dealings with the Department of Motor Vehicles for DUIs.
Our defense attorneys are willing to defend you in court personally if you are not living in California or have reason to fear deportation or arrest if you appear in court yourself. If you have visited California and found yourself in legal difficulties, Our attorneys will appear in court on your behalf when you have to return home and help resolve the charges against you.
The Orange County Criminal Defense Attorney Law Firm's extensive experience in the California legal system has given us insight on how to handle court proceedings. With our background in both prosecuting and defending offenders, we know exactly which strategy to use to get you the best defense against any criminal charges you are facing. We also have a network of associates ready to help with the many aspects of a successful criminal defense case.
Our firm believes that every case we handle deserves our personal attention, and will not pass off the case to a junior associate as is the case in many larger law firm models. We know that each client who asks for legal help is unique, and we will do our best to ensure you know you have a confident, experienced, and reputable legal counsel on your side from start to finish.
Daryl Anthony, Orange County Criminal Defense Attorney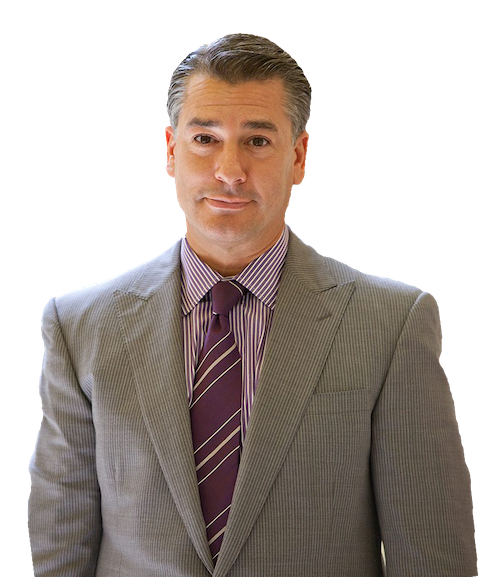 Daryl Anthony formerly worked in the Orange County District Attorney's office where he was responsible for prosecuting misdemeanor and felony cases. This experience has given him the knowledge he needs for understanding government policies, personnel, and procedures of the prosecution side of the legal system.
Before working for the prosecution, Mr. Anthony worked for the Orange County Public Defender's office for five years. This work experience granted him the privilege of working with a wide range of criminal charges and being able to defend those who were facing either felony or misdemeanor convictions.
Daryl Anthony's Education
In 1987, Darly Anthony graduated from Ithaca College in Ithaca, New York with a Bachelor of Science degree. In 1988 he received a Certificate of Attendance during his Temple Summer Session Abroad, from the University of Rome in Italy, and in 1990 he earned a Juris Doctorate from Temple University School of Law in Philadelphia, PA.
Daryl Anthony's Work History
From 1991 through 1995, Daryl Anthony worked in the Orange County Public Defenders' Office. While there he was involved with numerous jury trials as well as preliminary hearings for a variety of criminal cases as the legal defense lawyer. His experience gained him the challenges of working with demanding clients with either stability or mental health issues and put him in touch with those suffering from alcohol and drug addictions. He also became involved with expert and professional witnesses, law enforcement agencies, and court personnel gaining him the insight he now uses to defend his clients.
In 1995, Mr. Anthony moved on to work as the Deputy District Attorney until 1997. While in this office, Mr. Anthony prosecuted misdemeanor and felony cases and earned experience and understanding of the criminal process through the prosecution's side of the law.
In 1997, Daryl Anthony became a Private Criminal Defense Attorney and continues with this practice today. He has defended numerous criminal defendants in both state and federal courts through charges of child abuse, sex offense, homicide, third strike cases, drug charges, theft charges, domestic violence, DWI, and complex fraud charges.
Mr. Anthony has an extensive network of professional relationships he has earned throughout his legal career and knows how to use this network to gain successful outcomes for his clients.  As a member of the federal bar association for more than twenty years, he has no record of public discipline, which shows the excellence of his commitment to his clients and their defense.